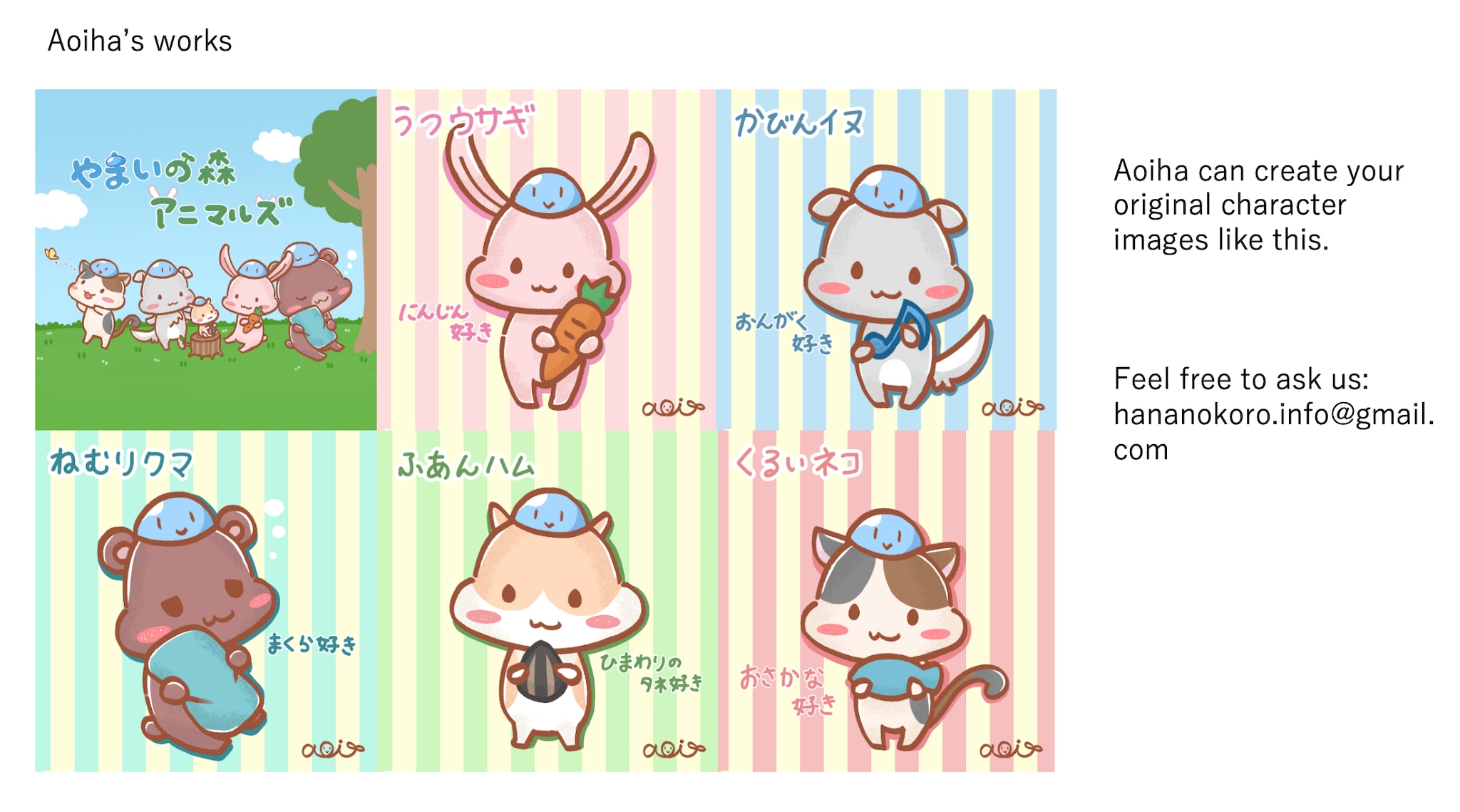 投稿:2021.04.21
53. *Ad 〜the service of creating your character images
I run a project "hananokoro". The aim is to create values that disabilities can generate profits by their own skills and gain confidence to live in a society. The detail is: https://hananokoro.jp/blog/447/
Please let me advertise one service to you and I am waiting for an offer from you who need it. The service is produced by the mental disability who is this project member.
<Let us create your original characters>
The member "Aoiha"(※) with a depressive psychosis is good at illustrations and loves original characters. She applied for my project last November because she got isolated by COVID-19 calamity and lives alone away from her family. Her friend who is my project member asked me to join her and, I accepted the offer.
※ Aoiha's profile in Japanese though: https://hananokoro.jp/memberfacility/171/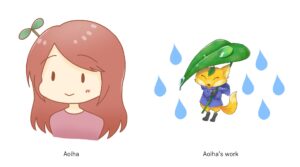 Aoiha's dream is to create original LINE app stickers and produce goods designed her original characters. At first, she tried to create LINE stickers from last November. But she sent me messages telling she could not keep drawing illustrations everyday. After four months, she sent me 3 illustrations. The number of illustrations was not enough to create the LINE stickers but the quality was good. At that time, she asked her friend to create LINE stickers together. After that, she was supported by her friend and had completed 40 illustration's LINE stickers. The sticker had already opened on the LINE. You can search "Yamai's forest animals" on the LINE. Also, you can see the characters from this URL: https://hananokoro.jp/blog/455/
The challenge gave her an aim and motivation and she sent me messages telling she could feel her own development and keep drawing illustrations constantly although it is not everyday.
<Feel free to ask us>
She can create illustration's image data of your original characters for you or your company. The character will express your image. For example, your company can use the image data to advertise something like your products or services online. Or, you can post your photos with the characters on SNS. She is good at illustrations of animals.
Your offer encourages her. It is possible to receive this work from your country. We can exchange communication online.Feel free to ask me: hananokoro.info@gmail.com
Thank you for your listening!